AVANCE Toy Making: The Power of Play
Since the inception of AVANCE, toy making has been a critical component of the Parent-Child Education Program (PCEP). During toy making lessons, parents learn how to create educational toys from household items that promote play and learning in the home. Upon completion of each toy, instructors give parents a possibility sheet that guides them in identifying ways of using the toy with their children to stimulate learning. Participation in PCEP calls for parents to spend at least 15 minutes daily interacting with their child through play. Using the handmade toys with the accompanying possibility sheets, parents develop a better understanding of their role as their children's teachers and the ability to identify the learning occurring.
Learning through play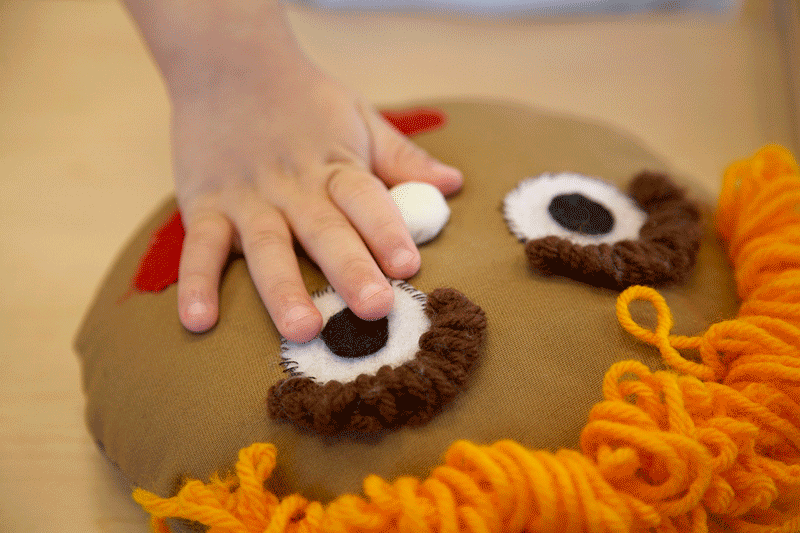 AVANCE prides itself on the responsiveness of its programming. Over the past 50 years, the toys and the number of toys taught during PCEP toy making have fluctuated, always in consideration of the needs and interests of parents and children. What has remained consistent over time is the theoretical framework that underpins PCEP toy making, that of Russian developmental psychologist Lev Vygotsky. The PCEP toy making curriculum relies heavily on Vygotsky's five types of play and their benefits:
Sensory-motor play consists of repetitive muscular movements, such as shaking a crib toy or jumping rope.
Dramatic play, or "let's pretend" play, builds children's ability to think symbolically and to communicate with others.
Constructive play building or doing something, perhaps with blocks, strengthens children's reasoning and fine motor skills.
Social play emphasizes interaction with others, especially with another child, and like dramatic play, it develops language and social skills.
Games with rules are only suitable for older children but also build their social and physical skills.
In her review of the PCEP toy manual, Incarnate Word University Professor of Education Dr. Susan Hall stated, "…as Vygotsky reminds us, children develop as thinkers by interacting with the physical world, and play is a very important medium for interaction," adding, "All of the toys and activities included in the manual encourage play by at least one of the first three types, so those three types of games alone could become a useful framework for the manual. However, there is a potential benefit to training toy instructors in all five types of play."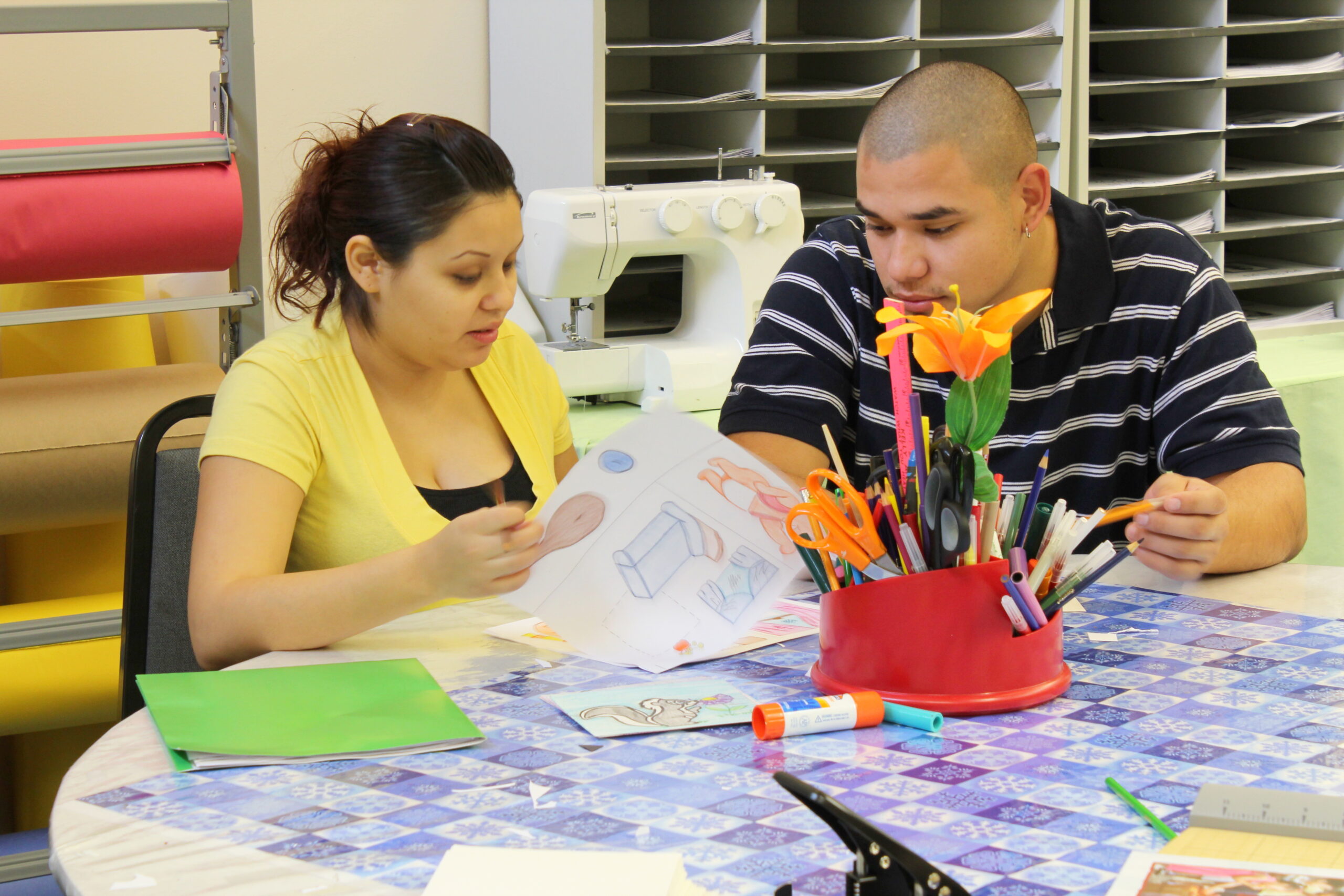 Normal, uninhibited curiosity and a natural need to experiment lead children to learn basic concepts and skills. Play allows children to learn about their environment and the world through colors, sizes, textures, quantities, distances, weights, and spatial relationships. Using the toys and possibility sheets as teaching tools, parents or caregivers acquire "teaching" skills applicable to everyday life and household activities, including applying skills like eye contact, praise, positive affect, language development, and following the child's interest. Parents also become aware that learning happens everywhere and that they can stimulate and enrich the process of their children's learning. Children are encouraged to be insightful, curious, and attentive.
Benefits of toy making
In addition to stimulating learning through play, PCEP toy making imparts other benefits that support the growth of parents and children.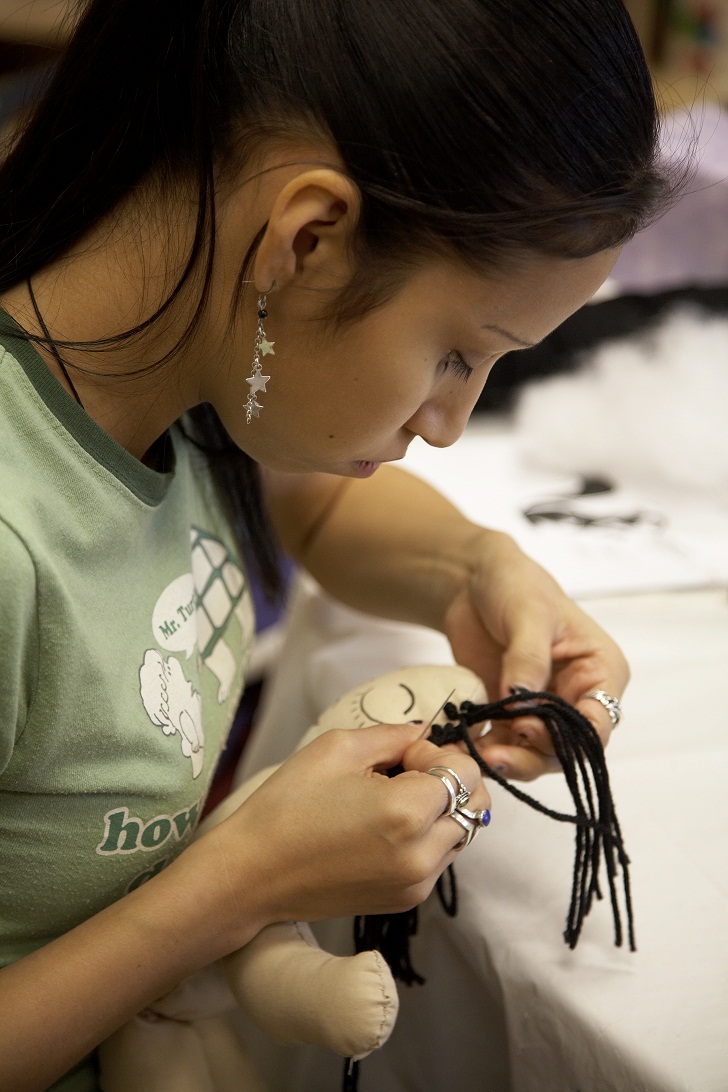 Connection through play
Educational toy making allows parents to show love and interest in the well-being of their children and teaches them the importance of spending "quality time" with their children. Making time in the day to "play" encourages communication, bonding, and interaction between parents and the child.
Pride through the play
The toy making class helps parents understand that a toy handcrafted especially for a child is valued and appreciated much more by both the parent and the child. The pride parents gain through this achievement has far-reaching implications for their self-confidence, motivation, and personal development.
Participants learn creativity
The toy making class helps parents see the endless possibilities to recycle materials they have at home or inexpensive materials to create attractive and valuable toys. Some parents view the toy making class as a "springboard" for creating new toys, while others have become so adept with their toy creations that it becomes a starting point for an entrepreneurial adventure.
Participants learn new skills
In addition to social support and self-concept promotion, parents gain or refine more concrete skills like sewing, painting, and carpentry. There is great potential in the practical use and application of these skills to improve the home and quality of life for children.
Making educational toys relieves stress
Making educational toys provides an outlet to release tension and stress. Activities require concentration, allowing parents to "forget" their worries for a while, which can sometimes be just the kind of respite needed to think more clearly about a problem.
The camaradería through play
The PCEP toy making class is an opportunity for parents to experience the camaraderie and sense of belonging to a group. Participants have time to share and reflect on their common concerns. Dynamic interaction in the group is an indicator of positive learning and friendship building, which can develop into a robust social support network.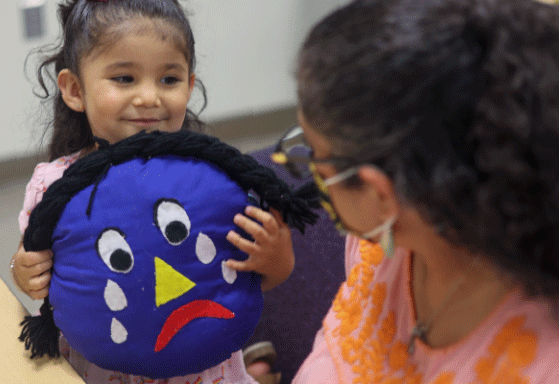 Without a doubt, PCEP toy making is unique in its potential to benefit both parents and their children. Toys made out of love for learning can stimulate children's imaginations, promote healthy development, and help build children's dreams. As it has for 50 years, AVANCE toy making helps families discover new adventures and prepare their children for learning and life.