The Caro Family
One day, Simon Caro and Guadalupe Flores were enjoying a day in the park with their family when a representative from AVANCE handed them a flyer with information about PCEP. Seeing the contact information, Simon and Guadalupe reached out to learn more about the program.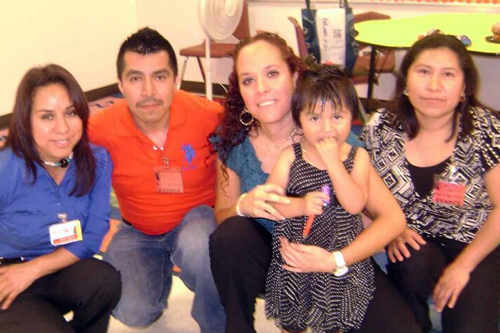 When Guadalupe began PCEP with her two-year-old daughter Daisy Lupita, she and her husband didn't have many friends or know many other families, which left them feeling isolated and cut off. That changed throughout the program as Guadalupe became more involved and met other parents. Her social circle broadened as she and the other parents shared their unique stories and provided support.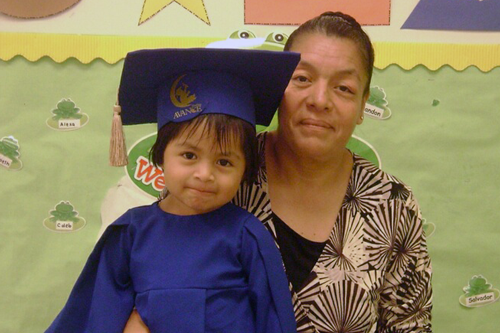 Through PCEP, Guadalupe learned about her children's development and how she and her husband could better support their education. Guadalupe was excited about her newfound knowledge and shared everything she had learned with her husband. Together, the couple put everything into practice to become better parents for Daisy and their older sons, Angel and Jair. Guadalupe and Daisy graduated from PCEP in 2013.
Daisy is now 12 and in seventh grade. Simon and Guadalupe say that she is responsible both at home and in the classroom. She is studious and excels academically at school, consistently earning a spot on the "A" Honor Roll. In addition to math, reading, and leadership awards, Daisy has earned a Principal's Award and the Cadet of the Year Award. Her love of drawing and painting has also led to several awards for her artistic talent. And when she's not studying or creating art, Daisy can be found singing. Since she was four, she has been a member of the choir at St. Cecilia Catholic Church, where she still attends practice every Sunday.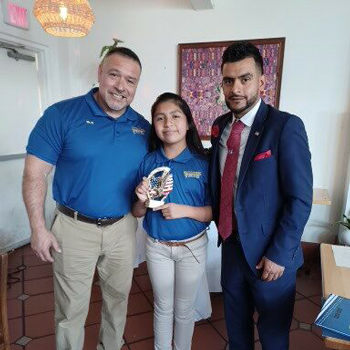 Reflecting on their journey, Simon and Guadalupe say that their experience with AVANCE transformed their lives by helping them mature and bringing them closer, becoming more united as a family. PCEP opened the door for them to become better parents and helped them understand the value of their efforts to build a successful future for their family.