Fabiola Loya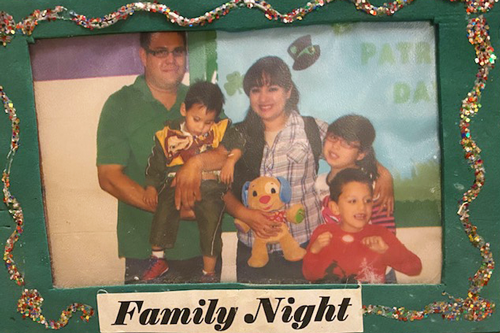 Fabiola Loya was introduced to AVANCE in 2013 when her son Gabriel Alejandro was two. Gabriel has a visual impairment, and back then, Fabiola knew she needed resources to support her son but was unsure where to look. She was anxious and fearful, so it seemed like providence when an AVANCE representative unexpectedly knocked on her door with information about PCEP.
Although Fabiola eagerly registered, she was still apprehensive when classes began. But seeing Gabriel socialize with other children in the program comforted her and eased her concern. Feeling reassured, Fabiola fully engaged in PCEP, building confidence in her parenting skills and learning to nurture her son's development. She especially enjoyed toy making and using her handmade creations to incorporate her son's other senses in his learning.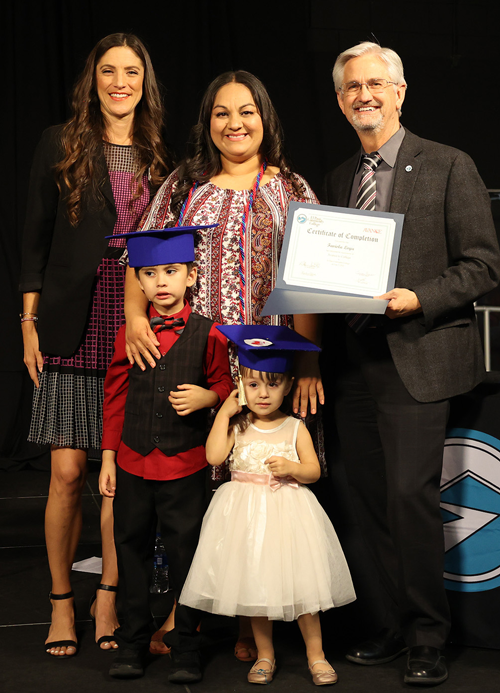 Years after graduating from PCEP with Gabriel, Fabiola gave birth to her daughter Andrea. Remembering the support she had received, Fabiola again sought out AVANCE. That's when she heard about the AVANCE to College program at El Paso Community College. She didn't understand why parenting classes were offered at the college but decided to try it anyway, enrolling with Andrea.
Fabiola loved AVANCE to College. It reinforced what she previously learned and gave her new tools to support her children and her personal growth. She began thinking more about the future, and after completing the program in 2022, she felt a step ahead, asking herself, "What's next?"
AVANCE also had a profound impact on her children. Gabriel's experience in PCEP helped him easily integrate into school, and he is now thriving in the seventh grade, making new friends and exploring his passion for music. He is also enrolled in a program that allows him to travel and take courses at the Texas School for the Blind and Visually Impaired in Austin. Meanwhile, at three years old, Andrea is ready to start school with a strong desire to learn and explore new things. "AVANCE puts you in the right place," said Fabiola, reflecting on her family's journey. Motivated to grow alongside her children, she continues to build on the foundation AVANCE helped lay to guide her family toward success.