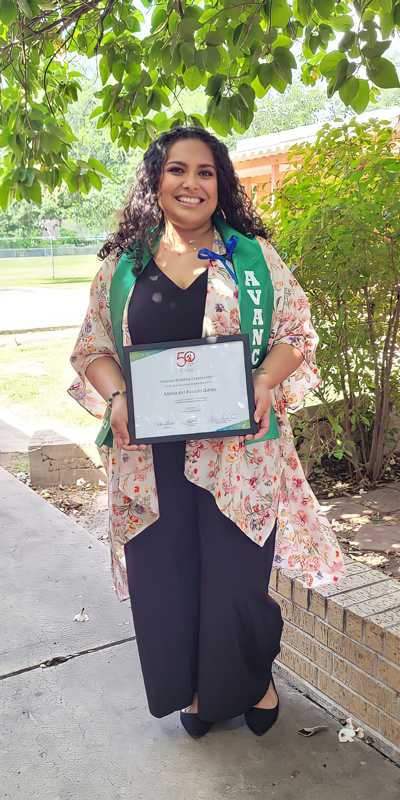 Rosario Garza
During the pandemic, a former teacher contacted Maria del Rosario Garza about Early Head Start openings for children. Rosario was familiar with the program because her older children had graduated from Head Start, so she enrolled her daughter Yaretzi. She was already heavily involved in her children's activities, so she didn't hesitate to register for PCEP when the opportunity arose in 2021.
Before, Rosario doubted her parenting skills and potential, but PCEP taught her a great deal about herself and her capabilities as a mother. While in the program, she also built self-confidence and began to use her voice to advocate for her family. Along her journey, Rosario was elected Chair of the Head Start Policy Council and serves on the AVANCE National Board of Directors. She also overcame her fear of returning to school and is now pursuing an Associate's Degree in Interdisciplinary Studies.
After completing PCEP, Rosario enrolled in a pilot of the AVANCE Families Building Communities program. Halfway through, Rosario realized that her peers regularly looked to her for leadership. When she pointed this out to her husband, he confirmed just how often it happened, adding that she had just never noticed before. With greater self-assurance, Rosario can now recognize those qualities that others see in her.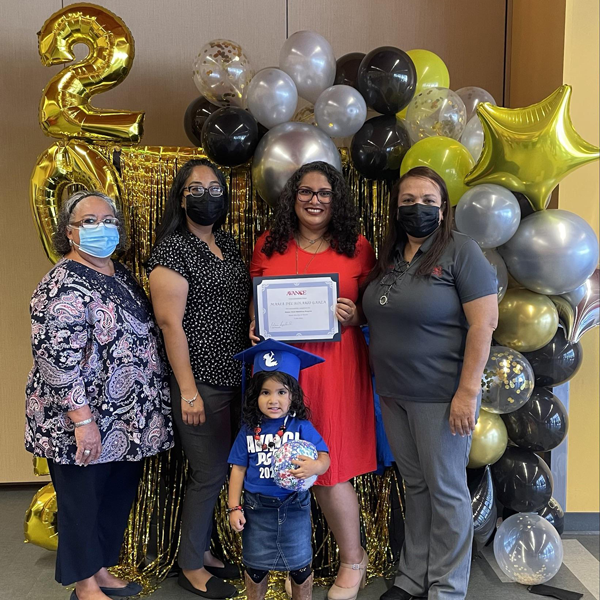 Rosario's children also look up to her, excited that she is continuing her education and eager for her to graduate in Fall 2023. Not only has Rosario set a positive example for her children, but she is also setting them up for success. Now three, Yaretzi is a bright, outspoken girl currently enrolled in the Head Start program, where she is learning to socialize and building a foundation for academic success. Rosario's older children, Sarah, Genesis, and Rudy, also excel in school. All three are "A" honor roll students and love reading. Sarah has been Royal Reader for three school years in a row, and Rudy is preparing to enter third grade at a sixth-grade reading level. Applying everything she has learned, Rosario continues to help her family thrive and pave their way to a promising future.