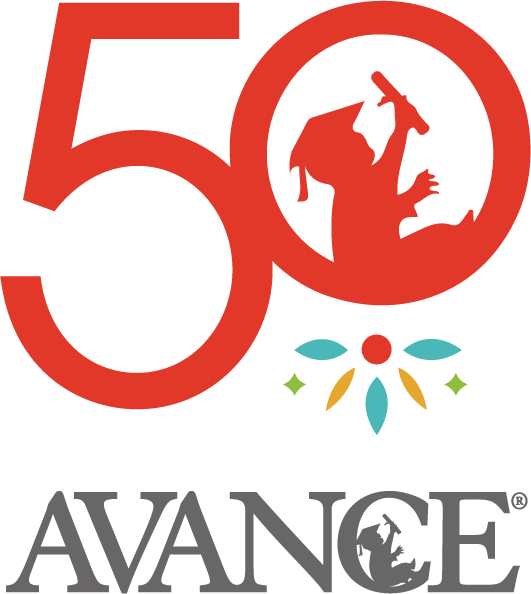 In celebration of AVANCE's 50th Anniversary, we are embarking on a yearlong campaign to honor our history, acknowledge our tremendous impact on children and families, and share our exciting plans for the next 50 years.
We kicked off our yearlong celebration with an event on AVANCE's birthday, September 14, 2023, in San Antonio, where we honored our founder, Dr. Gloria G. Rodriguez, recognizing her decades of tireless service to the organization and the families and communities we serve.
This was the first of several events throughout the coming year, celebrating this milestone. We are planning events in the locations below, communities where we currently operate, and where we would like to operate in the future.
Rio Grande Valley (Jan. 2024)
Washington D.C (Feb. 2024)
Dallas/Ft. Worth (Feb. 2024)
Austin (March 2024)
Houston (April 2024)
El Paso (May 2024)
San Diego (June 2024)
Las Vegas (July 2024)
Learn how you can sponsor a local event by visiting our Sponsorship page, or donate now to support our mission while joining the celebration. Be sure to follow us on social media, and stay tuned for more exciting updates.
Our 50th Anniversary celebration will culminate on our birthday, September 14, 2024, with a large evening gala hosted in San Antonio, TX, the birthplace of AVANCE. This event will attract over 300 guests from across the Nation who will help us honor our founders, celebrate our successes, and prepare for the work ahead in the next 50 years.
Check back soon for more details. Donate now or visit our Sponsorships page for opportunities to support our work while joining in the celebration.